Services
All Services Bookkeeping offers a complete range of bookkeeping services, enabling you to focus on running your business, rather than running the books. 
We offer:
A Virtual Bookkeeper to operate remotely using MYOB or Xero On-line Services.
We offer onsite Bookkeeping services.
We offer casual and/or ongoing bookkeeping services to suit your business needs 
Accounts Payable
Data entering suppliers
Invoice and applying payments
Reconcile creditors
Balancing individual ledgers
Data entering periodical payments and bank fees
Bank and credit card reconciliations
Supply Age Payables Report
Accounts Receivable
Apply customer payments to corresponding invoices
Email/post/facsimile customer invoices/statements
Supply Age Receivables report
Payroll Services
Computer payroll (MYOB/Xero)
Data entering new employee details
Supply copies of printed pay slips
Supply payroll summary report
Supply accrual annual leave/sick leave entitlements
Balancing superannuation and meeting Superannuation Guarantee contribution timelines
Setup and customise MYOB payroll system to suit client needs
Supply end of financial year payroll reports
Supply backups and roll end of financial year payroll
Balance and supply Work Cover Queensland yearly wage report

Computer payroll (MYOB/Xero)

Setup and customise MYOB/Xero payroll system to suit client needs

Single Touch Payroll – Setup MYOB/Xero and reporting to ATO (STP & STP Stage 2)
Financial Statements
Supply monthly Balance Sheets
Supply monthly and yearly Profit and Loss Statement
Supply GST summary/detail reports
Supply GST reconciliation report

Prepare and lodge BAS/IAS/TPAR to the Australian Taxation Office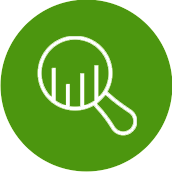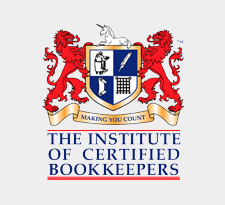 Frequently Asked Questions
Why should a choose All Services Bookkeeping?
All Services Bookkeeping have been in the bookkeeping field for over 15 years. We customize our services to the needs of the client. Our services can be adjusted as needed to accommodate your needs if they change. We're friendly and easy to work with and our goal is to exceed your expectations while maintaining complete confidentiality. Best of all, we leave you more time to concentrate on what you do best—running and managing your own business.
How much do you charge?
It varies depending on the scope of work, but rest assured we've done our research to ensure our rates are among the most competitive in the market. Cost can be reduced by utilising secure remote access. Phone us today to get an obligation free quotation.
Do you do tax returns?
No, we do not do income taxes. Instead, we work with our client's tax accountant to get them the information they need.
Can work be done at our office?
Yes, we can come to you.
What areas do you service?
We are based in the western suburbs of Brisbane, we service Brisbane and Ipswich and all suburbs in between. Whilst the majority of our clients are in greater Brisbane, we plan to establish an office soon, in Hervey Bay.